Happy Father´s Day and Happy Family Day!!
What a beautiful day we have today in our Beautiful USA!
Today´s post is about Families!
As I have shared on many occassions, America is
continuing to evolve to a multi-ethnic nation. My family, like so many American families, has many ethnic roots, inluding: Latino, Native American, Northern European, Asian, African American and Middle Eastern.
The U.S. Census Bureau, citing "the racial and ethnic makeup of our country has significantly changed since 1977", changed their ethnicity categories in 2000. They added the "multi-ethnicity" option.

As the
Census Bureau reports
:
The most profound change to the question on race for Census 2000 is that respondents are allowed to identify one or more races to indicate their racial identity. There are 15 check box
response categories and 3 write-in areas on the Census 2000 questionnaire, compared with 16 check box response categories and 2 write-in areas in 1990. The three separate identifiers for the American Indian and Alaska Native p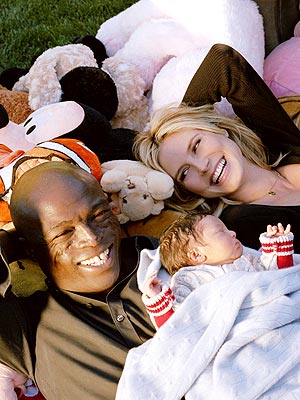 opulations (American Indian, Eskimo, or Aleut) used earlier have been combined into one category - - American Indian or Alaska Native - - with instructions for respondents who check the box to print the name of their enrolled or principal tribe. The Asian and Pacific Islander category has been split into two categories Asian, and Native Hawaiian and Other Pacific Islander. There are six specified Asian and three detailed Pacific Islander categories shown on the Census 2000 questionnaires, as well as Other Asian and Other Pacific Islander which have write-in areas for respondents to provide other race responses. Finally, the category Some Other Race.. has a write-in area.


CNN Reports
: The 2000 U.S. Census was the first time Americans were allowed to identify themselves as "multiracial," and more than six million people checked more than one box in the race and ethnicity category. Included in the multiracial category is the Democratic presumptive nominee, Sen. Barack Obama. With a white mother from Kansas and a black father from Kenya, Obama is the nation's first biracial candidate for president.