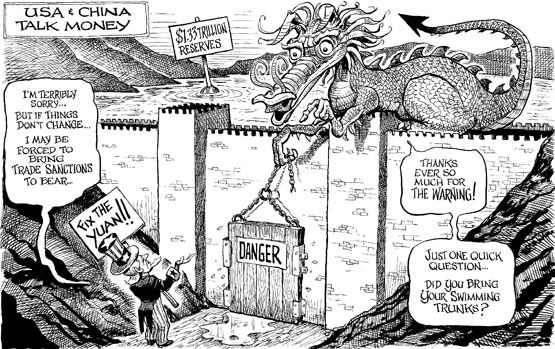 My hero Robert Reich is sounding more and more like Lupita every day! From Robert Reich´s Blog:
The Widening Trade Deficit With China, in an Election Year
America's trade deficit with China looks like it will exceed $250 billion for 2007....the trade deficit numbers are deceptive. Much of what we buy from China today we used to buy from Japan, South Korea, and Taiwan. China has been importing more and more parts from these countries and merely assembling them. But because the final goods are exported from China, they're counted as Chinese... Remember, we're dealing with big global companies that are seeking the lowest costs from anywhere around the world — companies often headquartered here in the United States. ..The real problem isn't our trade deficit with China. The problem is that America as a whole is living beyond its means. If anything, China has been an enabler – lending us heaps of money to continue our buying binge, including (at least until the bubble burst) homes with low-interest mortgages. That binge seems to be coming to a close. But if American politicians succeed in forcing China to raise its currency another 10or 20 percent, the binge will end faster than you can say the word "stagflation." But not all Americans feel they've been living beyond their means. For most, wages continue to stagnate, inequality is widening, and jobs are less secure. The median wage, adjusted for inflation, is below what it was in 2000. Almost all the benefits of American economic growth have gone to the very top. Don't make China a scapegoat for this, either.