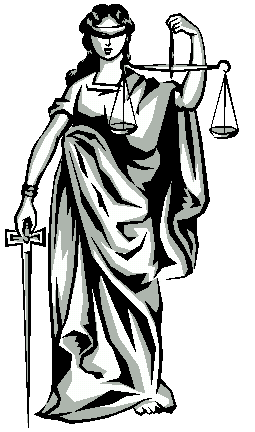 All felonious criminals should be prosecuted. Any felonious criminals who are illegal immigrants should be deported after their punishment is served. That said, we all must be clear, the ethnicity, age, race, status of the criminal does not indict all people within that group. To do so would be like saying since John Gacy and BTK were middle aged white males, therefore all middle aged white males are guilty of their crimes. Of course this is ludicrous, as it is ludicrous to indict all minorities or all illegal immigrants for the crimes of the few.
Over the last few weeks two horrendous crimes occurred, one in Pennsylvania (the Hate Crime I reported) and one in San Francisco (on June 22). Fox News and many of the ANTI websites are reporting on the San Francisco crime.
The
San Francisco Chronicle
and Fox reports:
Edwin Ramos, now 21, is being held on three counts of murder in the June 22 deaths of Tony Bologna, 48, and his sons Michael, 20, and Matthew, 16. They were shot near their home in the Excelsior district when Tony Bologna, driving home from a family picnic, briefly blocked the gunman's car from completing a left turn down a narrow street, police say.
Though an investigation was still ongoing, police have stated the shooting occurred after a traffic altercation involving Bologna's car and as many as three people in another car.
The victims´ wife and mother was understandably upset. My sympathies go out to her and to the remaining members of her family. I cannot imagine her devastation right now and her drive to see that justice prevails.
When she appeared on Fox News this morning, she demanded justice and is upset that San Francisco does not pursue the Death Penalty. I agree to the extent that if Ramos is found guilty of the crime he should be punished, serve his time, then deported.
The Fox News commentator and the ANTI sites however are focused on San Francisco being a "sanctuary city." Fox and the ANTIs are saying Ramos is in illegal status. They are using this as an excuse to indict ALL illegal immigrants for these crimes and to indict San Francisco for being a Sanctuary City. They are wrong on several counts. First, they should not indict All for the crimes of the One. Second, Ramos is currently in "Pending" status. Third, the San Franciscos sanctuary policies have recently changed:
Ramos came to the United States at age 13 from El Salvador, where he had been raised by his grandmother.
Authorities familiar with his background said Ramos wanted to be near his mother, who had abandoned him when he was 4 months old; she was living with two of her other children in San Francisco...

(Recently)

Ramos had married a woman who is a U.S. citizen and applied again to immigration officials to stay in the United States, this time as a permanent resident. That request was pending at the time Tony Bologna and his sons were shot to death.
Apparently Ramos was not "wanted" by his mother, joined a gang and committed several crimes as a juvenile. Prior to his "pending" status, he was convicted and served time in a juvenile facility. Since he was in a "sanctuary city", the authorities did not notify ICE and deport him.

My view is, all felonious criminals should be punished, serve their time and, if an illegal immigrant, should be deported. Mayor Gavin Newsom rescinded the old sanctuary policy regarding notifying ICE of illegal immigrant status for those committing felonious crime earlier this month. I am in agreement with the Mayor´s actions.
As for Ramos, if he is found guilty, he should be punished, serve his time and be deported since obviously, if guilty, he will no longer be in Pending status and instead be denied permanent residency.
But let me make one thing clear. If Ramos is guilty, he alone is responsible and accountable for his crimes. The Scales of Justice in our Country do not allow indicting an Entire Group for the crimes of the One.
UPDATE: The Sheriff and ICE are in dispute regarding the March arrest and release. The San Francisco Sheriff's Department is going toe-to-toe with federal immigration officials over the release of a suspected gang member who is accused of killing a San Francisco father and his two sons last month in a road rage incident. As the suspect appeared in court Monday, the question that lingered was how he fell through the cracks. Immigration officials say Edwin Ramos was mistakenly released by San Francisco Sheriff's Department, last spring and quite possibly could have been in custody instead of on the streets during last month's triple homicide. Immigration, Customs and Enforcement officials in Los Angeles say they have an electronic log between their office and the sheriff's office in San Francisco that shows deputies released Ramos from custody before they were contacted. But San Francisco Sheriff Mike Hennesy disputes ICE's claims and says the federal agency is trying to deflect blame. "They're saying this because they're feeling some heat," says Hennessey. "For example, in the past 18 months I've turned over 1100 people to ICE, so it's not like we have a system that doesn't work." Ramos was arrested last march on weapons charges. Those charges were later dropped.
ICE officials say their log shows Ramos was released at 1:49 a.m. on April 2nd. Almost two hours later, San Francisco Sheriff's officials sent an electronic query to Los Angeles ICE officials concerning Ramos's immigration status. At 5:12 a.m., ICE responded Ramos was in deportation proceedings. Later that morning, ICE says it placed a "detainer hold" on Ramos, but by then he was already back on the streets. Sheriff Hennessey doesn't buy ICE's version of events.