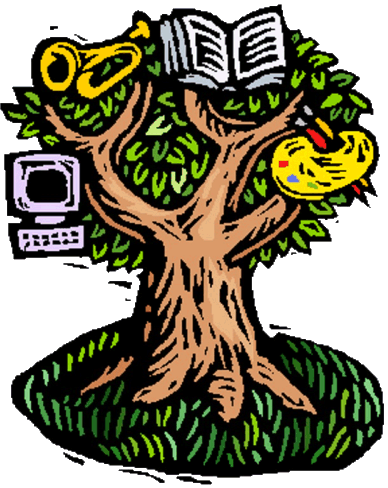 "And out of the ground made the Lord God to grow every tree that is pleasant to the sight, and good for food; the tree of life also in the midst of the garden, and the tree of knowledge of good and evil....And the Lord God commanded the man, saying, Of every tree of the garden thou mayest freely eat:But of the tree of the knowledge of good and evil, thou shalt not eat of it: for in the day that thou eatest thereof thou shalt surely die.-- Genesis 2: 9, 16-17 "
The concept of "knowing" good and evil can be best understood as being emotionally entangled with the struggle of determining the difference.
Prior to Eating the Fruit:
. Adam and Eve were not aware of their own nakedness.
Fast forward to current times - Some say, the Fruit of the Tree of Knowledge is made available to the Masses:

Prior to Television/Internet:
. Families Content to stay in hometowns or farms.
. Children obeyed their parents, stayed outside and played.
. Children worked at home or in town.
. Living in Poverty Acceptable (e.g. trailerparks, innercity, farms)
. No need for Computers, TV, Cellphones, Videogames
. Sexual and Spousal Abuse remained family secrets.
Prior to the Civil Rights Movement:
. Jim Crowe laws were the law of the land. Back of the bus. Separate Eating, Drinking, Entertainment.
. Minority Voting Supressed.
. Hate Groups thrived and openly wrought violence against Blacks and other minorities.
Prior to the Woman´s Right Movement:
. No right to own property
. No Sexual Revolution, Free Love
. Mothers stayed at home with their children
Prior to a thriving Multi Cultural Society:
. Sheriff Arpaio´s Racial Profiling Sweeps, Tent City, Chain Gangs
. Latino Citizens harassed and racially profiled.
. Heinous, Crony Owned Detention Centers, Entire families as prisoners.
. Exploitive Employers chaining workers to machines, refusing breaks, stealing pay.
. Backlogged, Broken and Corrupted Immigration policies.
Some could say, prior to the fruit of the Tree of Knowledge being introduced to the masses, the White Male controlled the Earth. However, as more and more people, male and female, become educated and knowledgable, the more people realized that all People are created equal and the fruits of All the Trees are available to All of us. The key is in understanding we can thrive in a multi cultural, male and female society as long as we understand we are All Equal and treat each other with Respect.